Welcome to KUKEAUTO
Specialists in design and manufacture of instrumentation for Hazardous Locations and Explosion Proof applications.
KUKEAUTO ELECTRONIC Company
NEW
Our strenghts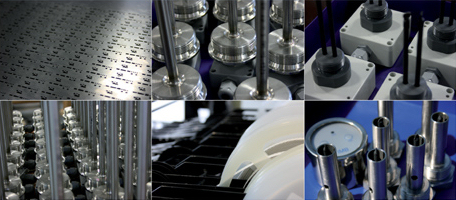 Dependable Instrumentation for Critical Industries
KUKEAUTO ELECTRONIC is recognised globally as a leading manufacturer and supplier of instrumentation for the oil, gas and power generation industries.
From production sites in the deepest oceans or well fields in the coldest remote regions on earth, through to intensive downstream processing operations, Euroswitch supply and support its customers in all aspects of the industry with dependable products.
Dependable Products for Military & Defence
KUKEAUTO ELECTRONIC products are specified on some of the most critical applications in the military and defence sectors.
Our products are fully compliant with the strict EMC testing requirements stipulated in such environments, and have been proven in numerous naval and aerospace applications.
Due to the safety critical nature of the nuclear industry, where reliable signalling is essential, Euroswitch provide sensors for both measurement and detection on a wide range of applications.

KUKEAUTO have been working with equipment manufacturers involved in the nuclear industry for almost 30 years.
KUKEAUTO products are used for the control and monitoring of – Gate Valves, Control Valves, Safety Relief Valves, Generators and Turbines, Auxiliary Systems, Fuel Handling and Storage systems, Heating Cooling and Ventilation Systems, Level Control Systems and Pressure Relief Valves.
Our products are built to withstand the most arduous environments and extreme conditions on the planet.
Specialising in hazardous area instrumentation, our products are certified to all major global protection standards, and we look to reduce the inventory of our customers by often combining multiple certifications in one product.
KUKEAUTO ELECTRONIC have obtained ISO 9001 demonstrating our commitment to providing superior products and services.